Welcome to
Woodland Animal Clinic!
Download Our App
PetDesk is a great new app for iOS and Android mobile devices that handles all of your veterinary needs. The comprehensive program allows you to make 24/7 appointment requests, see your pet's vaccine history, view office hours, refill prescriptions and more! It seamlessly syncs with your phone's calendar, automatically notifying you of upcoming vet appointments, when your recommended vaccinations are due and keeps track of your pet's medication schedule. This all-in-one app gives you all you need for your pet's care right from your pocket!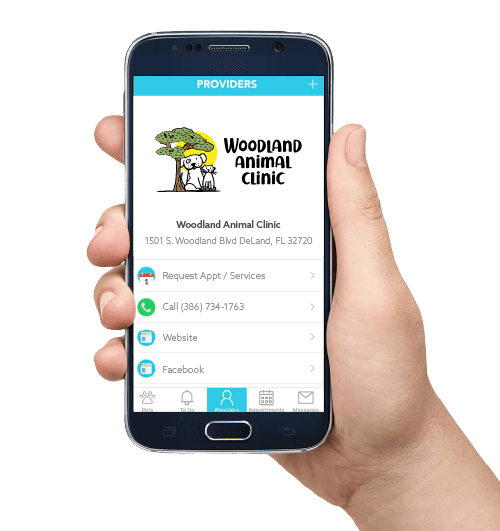 ?>
FOUR LOCATIONS TO SERVE YOU!
With four state-of the-art hospitals located across Florida, we're where you are when you need us. You'll find dedicated, experienced staff that combines compassion with the latest in veterinary technology no matter which location you go to. Come see us! We'd love to meet you and your pet.
OUR SERVICES
We're proud to offer a comprehensive range of services to address your pet's specific veterinary needs. We offer preventative care, like annual wellness exams, vaccinations and parasite prevention, and our team is also here when your pet needs experienced surgical services, dentistry, diagnostics and more!
View All Services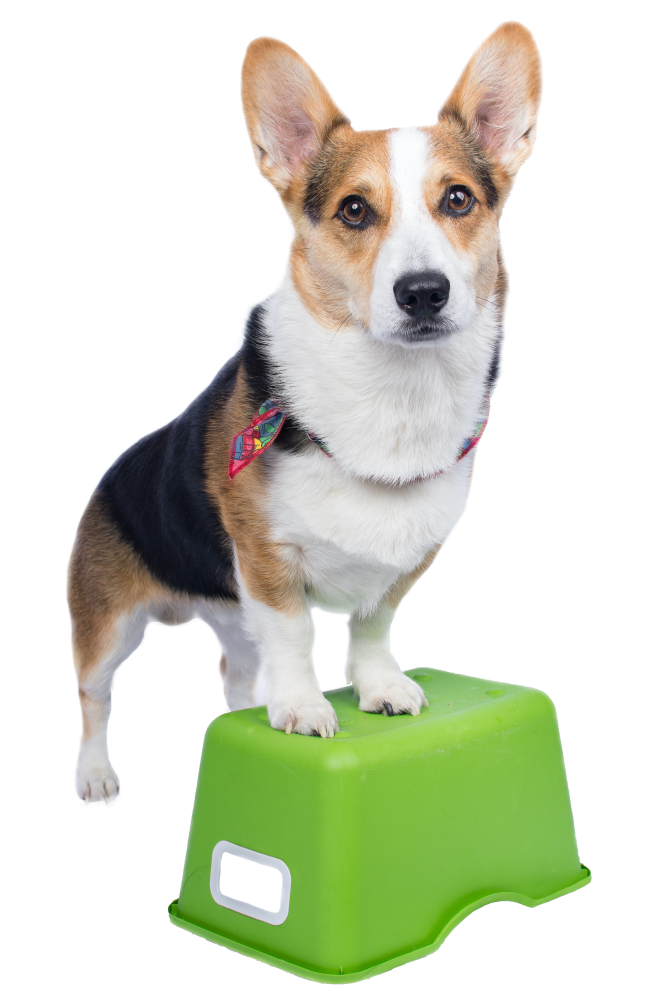 We understand that a pet is part of the family
From the moment your pet enters our hospital, he or she becomes part of our family, too. We hope to partner with you in giving your pet as many happy, healthy years with you as possible. Our top-of-line facility is equipped to handle every aspect of veterinary care from preventative medicine to emergency services. From new puppies and kittens to graying seniors, we'll be there over a lifetime.
MEET OUR TEAM
TESTIMONIALS
Amazing doctor and staff, would tell everyone to go here. They really have a passion for what they do!!
Jamison T.
Dr. Bailey has been treating my Shih Tzu for IMHA for almost two years. The staff is friendly and Dr. Bailey really cares about his patients . . . I drive over an hour . . . that speaks volumes in my confidence in this practice!
Patty S.
We and our pets (a husky and a calico cat) love the staff here! They are accommodating to my fiance who uses a wheelchair, and will help get the dog in the car when I'm not available. Appointments are made quickly either online or by phone. I would recommend them to anyone in the area as we found them when we moved here!
Michelle B.
I live over an hour away, however this place is worth the drive and planning. They truly care about your animals and want to help in any way. I love this place and their pet plan is one of the best with plenty of benefits.
Chelsea F.
Love Dr. Bailey AND his staff. My four dogs are my babies and I always know that Dr. Bailey will always figure out what's wrong with them and fix it. I have been going here for about 10 years and am so happy that Dr. Bailey is so close by. Everyone that works there are caring, nice people. Thank you for treating my babies like they were your own.
Lisa D.
Find Our Location