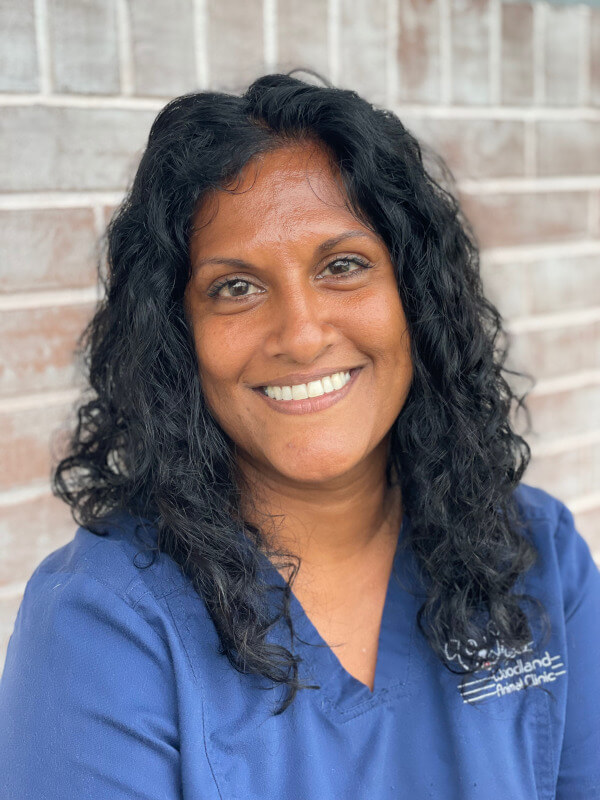 Sherica, Practice Manager
A Florida native, Sherica grew up in Orlando and thrives in the warm weather. A former patient thought she would be a perfect fit at Woodland Animal Clinic, and she was absolutely right. Sherica has always had a deep love for animal care, and when she was in her early 20s, Sherica found working at Veterinary offices empowering. Her family consists of her children, and fur baby- a gentle white German shepherd. Her dog is a great helper and gives blood when they need animal blood infusions in the hospital. When Sherica isn't at work, you can probably find her at the beach, enjoying a jet ski, or playing with her family.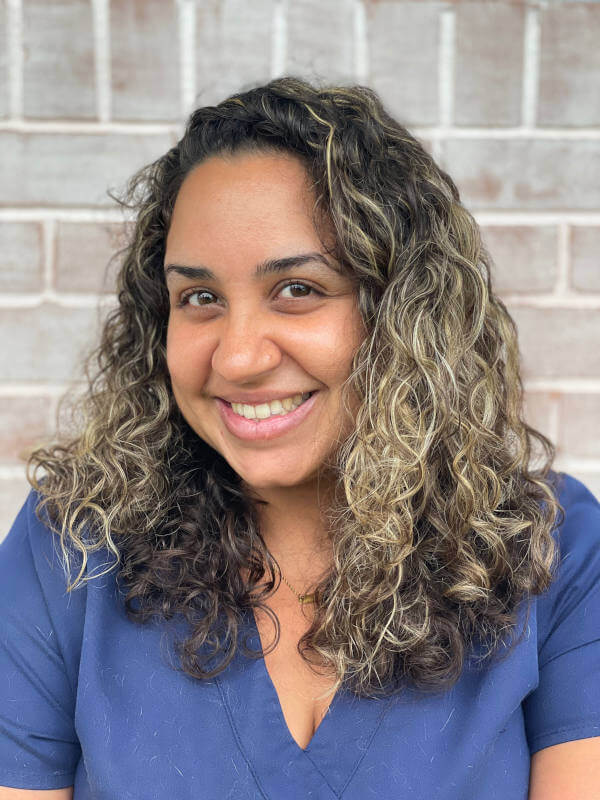 Ilka, Veterinary Technician
Born and raised in Puerto Rico, Ilka knew that her destiny was a career in animal care. As a toddler, she was often found playing with her family's puppies, and eventually caring for neighborhood animals. Ilka has a pup at home, a Pitbull named Nena, who is equal parts selfless and stubborn. When she isn't working, Ilka can be found spending time with friends and family, at a BBQ or pool party, at the beach, or simply making memories with her kiddos.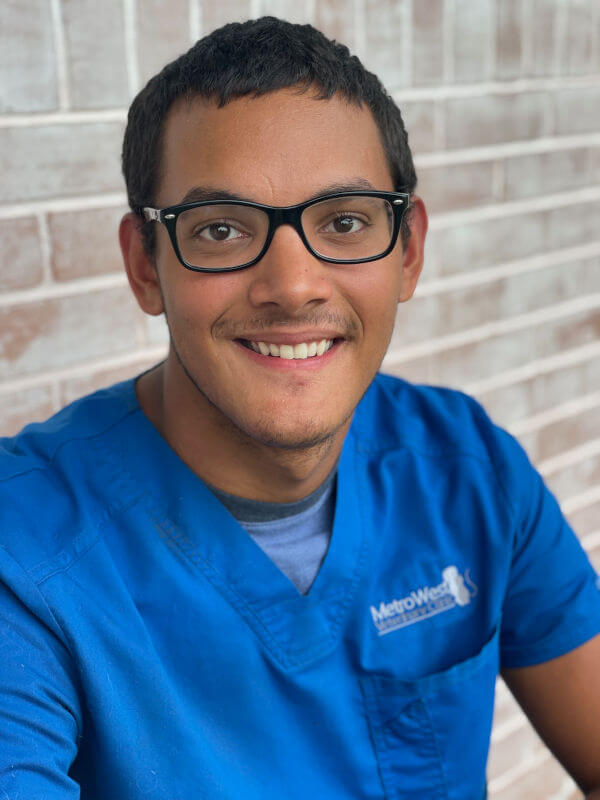 Ethan, Veterinary Technician
New York transplant Ethan moved to Florida when he was 16. His life was impacted greatly by a high school teacher that saw promise in Ethan, and pushed him to complete his animal care program in just 2 years, instead of the typical 4. This jump-start into a veterinary career has been incredibly rewarding for him. When he isn't at the clinic, Ethan can be found exploring his property via golf cart or participating in outdoor activities such as hunting and fishing.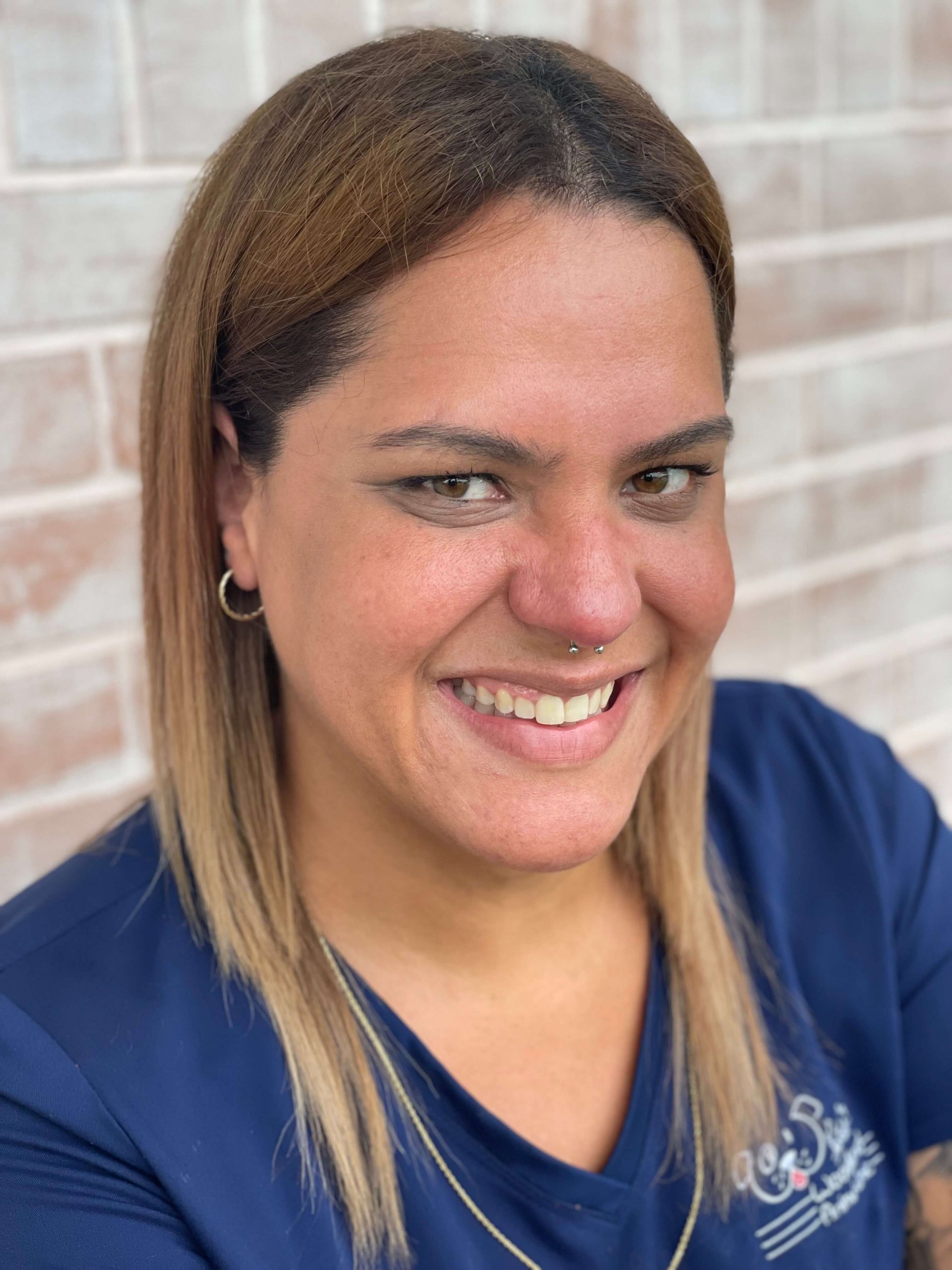 Kelly, Veterinary Assistant
Kelly was born in Brooklyn, NY, and was an avid watcher of animal-related TV shows like "Animal Cops" and "K9 to 5" from a very early age. She dreamed of working with animals, and after moving to Puerto Rico when she was 11, she started bringing dogs and cats home to care for them. Kelly attended Daytona State before transferring to St. Pete's to work toward an associate degree and veterinary technician certification. She shares her home with two cats, Chunky Monkey, who lives up to her name, and Mister Chicken Nuggie, who follows her around the house. Kelly enjoys spending her free time with her sister and her family, and she still watches everything she can on Animal Planet.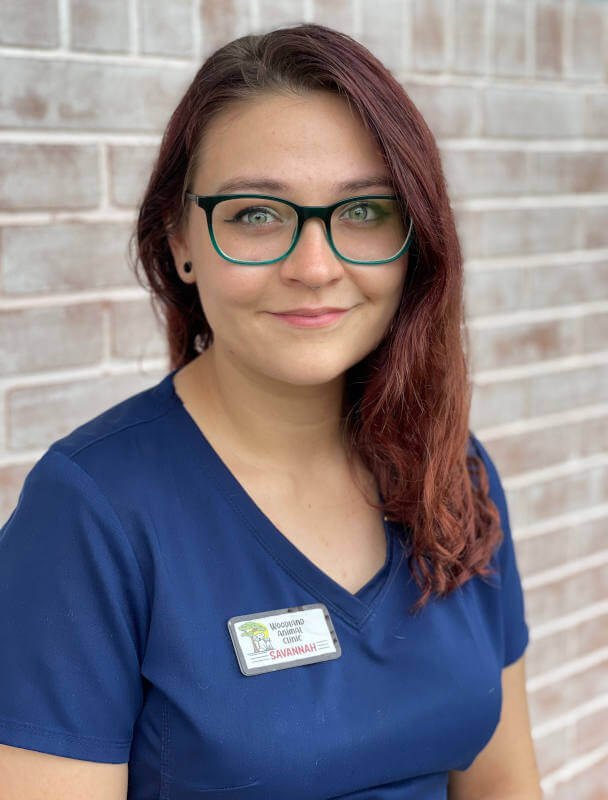 Savannah, Client Service Representative
Savannah is one of our Florida natives and comes to us after receiving her degree from UCF. Savannah was drawn to our group of veterinary hospitals due to our use of traditional Chinese medicine, and alternative therapies at some of our locations. Growing up with a grandmother who raised a menagerie of animals influenced Savannah's choice of careers. She likes to spend her downtime hanging out with her 4 cats (who she ranks just as high as human children), beach days, or getting creative through dancing or painting.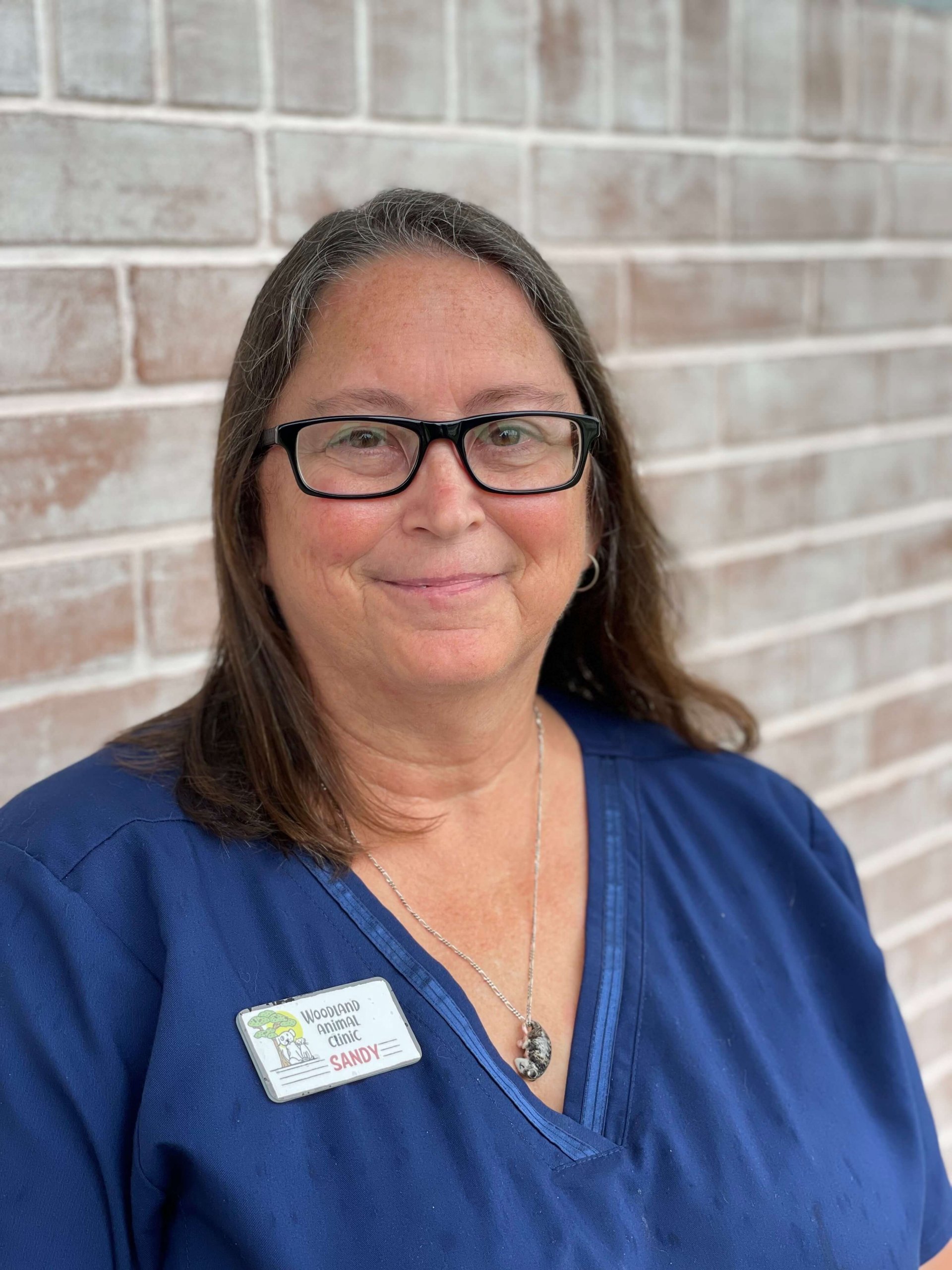 Sandy, Client Service Representative
Sandy has lived in Florida since she was just 15, and always dreamed of a career in animal care. When she started her career, she cold-called hospitals to find an open position- talk about hustle! Her favorite part of the job is watching the practice grow, and becoming familiar with the patients. When she has a day off, you may find Sandy with her senior pup, named Mia who was adopted from Miami Dade Animal Services. Mia is a sweetheart who loves Sandy's grandson, car rides, and is OBSESSED with blueberries. Sandy also loves spending time outside, whether that be reading under a shady tree, horseback riding, or traveling with her family.